An artist must give body to the inexistent, to render in the particular an instance that exists only in his mind. And that instance must speak to some higher generality, for unless it illuminates the gaze of others it may as well remain there. Now it is only from the synoptic view of a myriad particulars that generality can be derived: that is what generality means. And such a synoptic view is the precondition of the imaginative for it maximises the boundaries within which novel ideas can be thrown without sinking into meaninglessness. Imagination is thus paradoxically preceded by distillation: one needs the essence to know the value of any instance.
Creative distillation, then, requires the privilege of a synoptic view, open to those few with the eyes for it. Obscure, shrouded in the delicate mystery of the imagination, it is opaque to civil enquiry. So here, instead, I do violence to it. I arrive at a distilled generality by brute force, extracting it from thousands of real particulars directly, in a manner closed to questions of taste, opinion, point-of-view, for it handles its subject with perfect impersonality, the impersonality of a machine. I do this by training an entity of self-organising mathematics to extract the canonical, essential, ideal, form from arbitrary numbers of instances. These canonicals are both inexistent and more real than any actual, individual instance, for they distil all of them into one.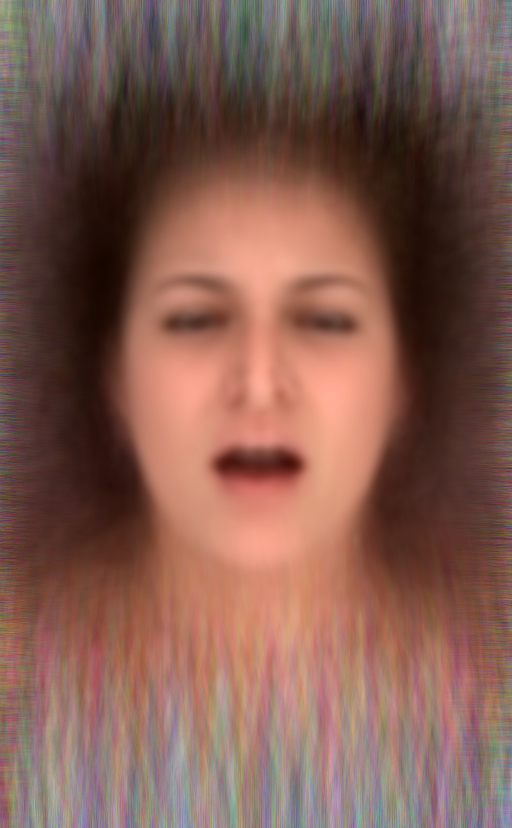 MULTIPLE
Twelve hundred at the moment of self-reported climax.
.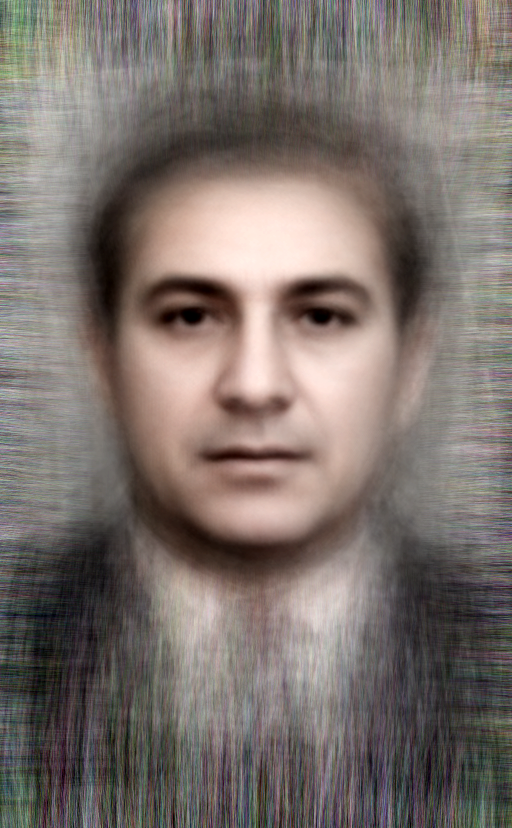 IL CAPO DEI CAPI
All American gangsters of note.
.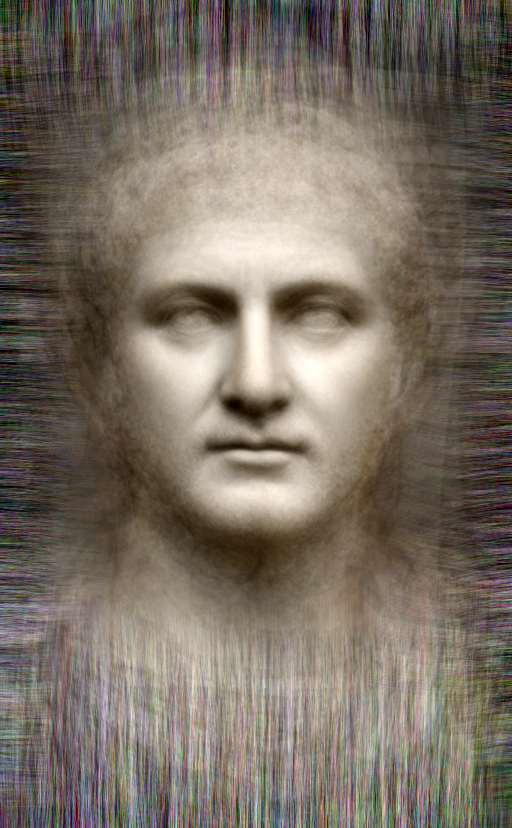 POWER
All Roman Emperors representations of whose faces survive.
.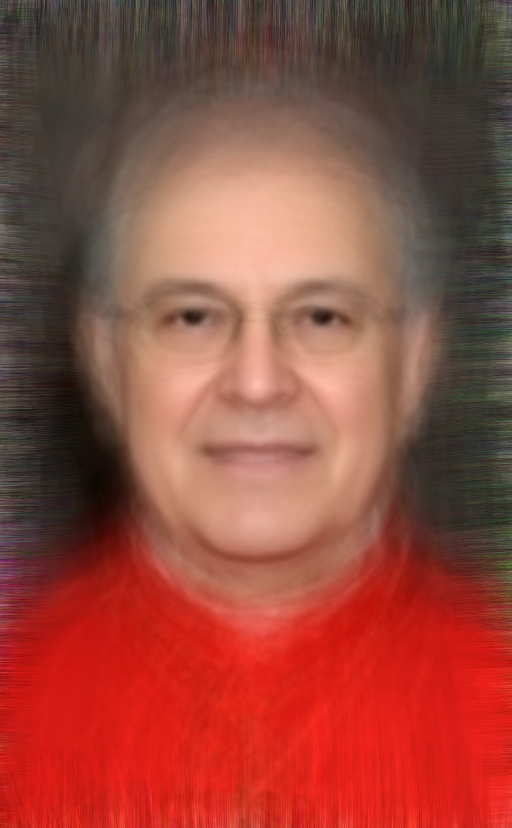 STUDY AFTER VELAZQUEZ'S PORTRAIT OF POPE INNOCENT X
All Cardinals of the Catholic Church.
.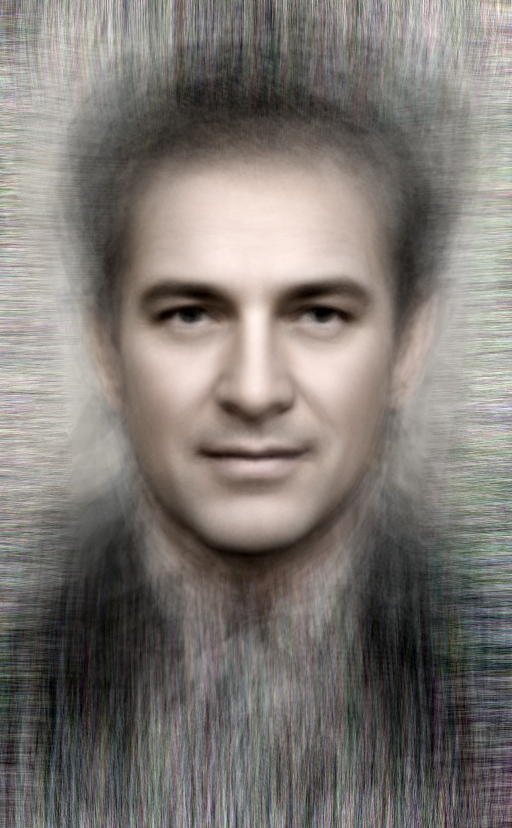 OSCARRED
All winners of Best Actor.
.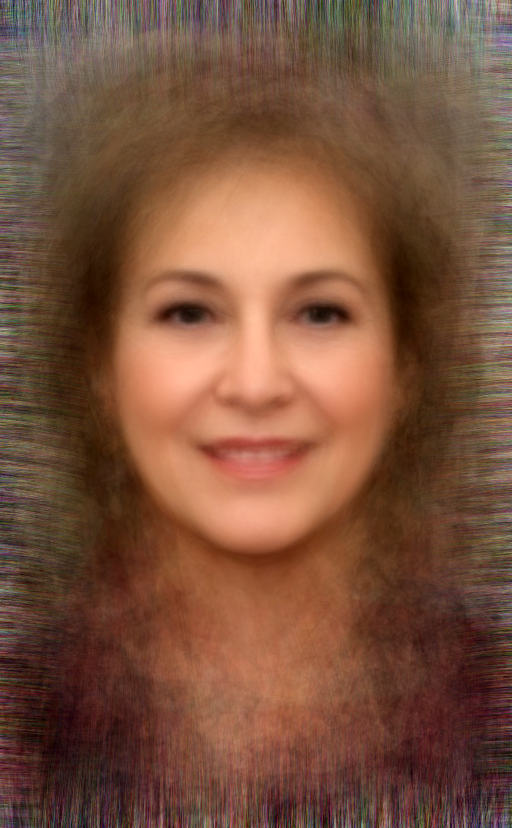 BILLIONAIRE XX
Wealthiest one hundred women.
.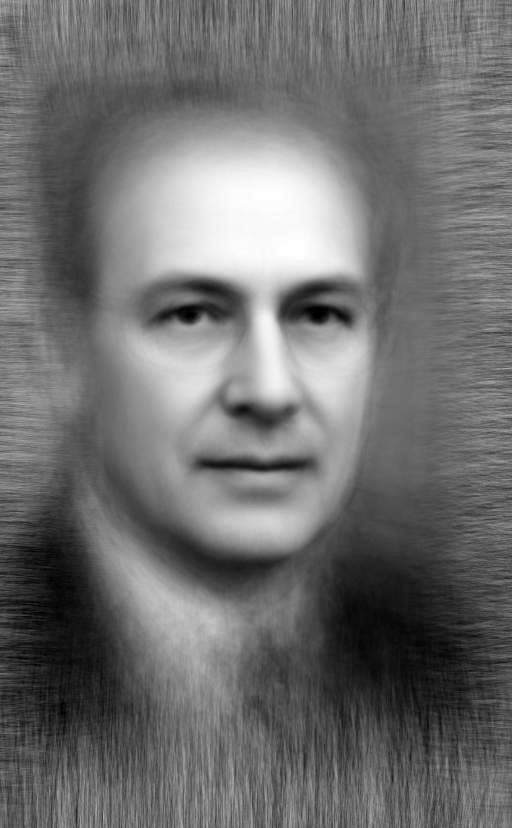 CURIOSITY
All winners of the Nobel Prize.
.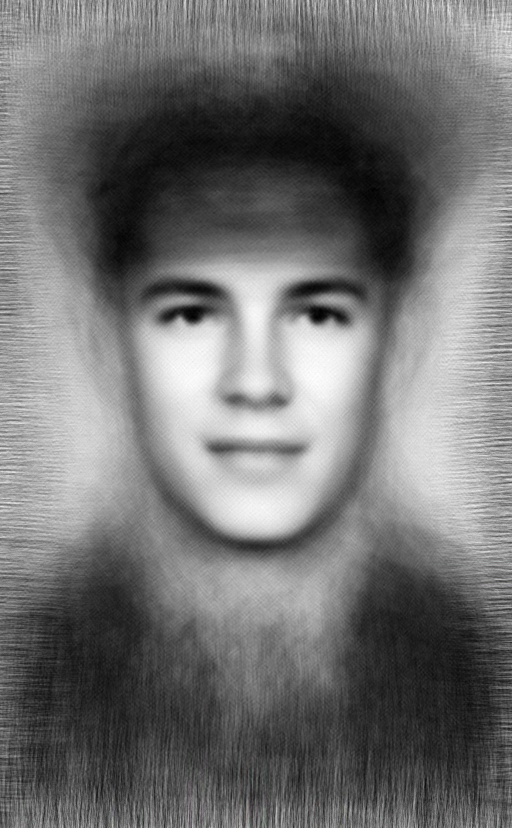 AN AMERICAN WEEK IN VIETNAM
One week of American dead in Vietnam, May 28-June 3, 1969.
.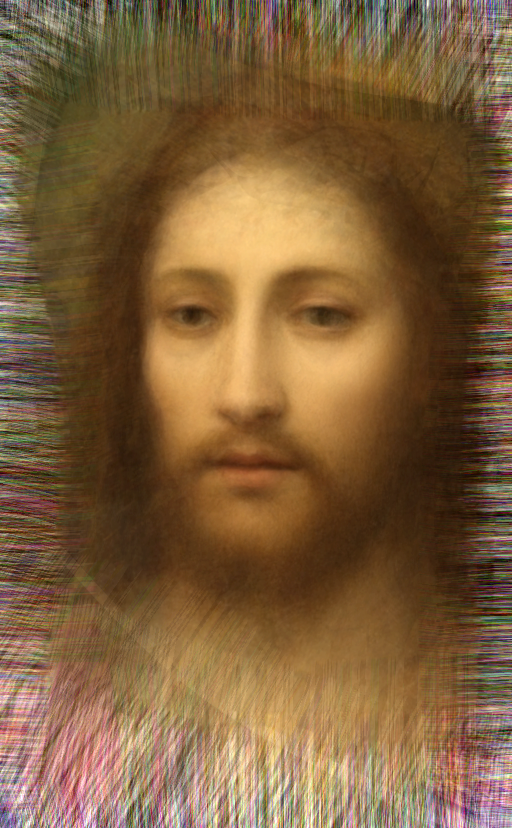 SOLD CHRIST
Thirteen million dollars' worth of paintings containing the image of
Christ sold at auction.
.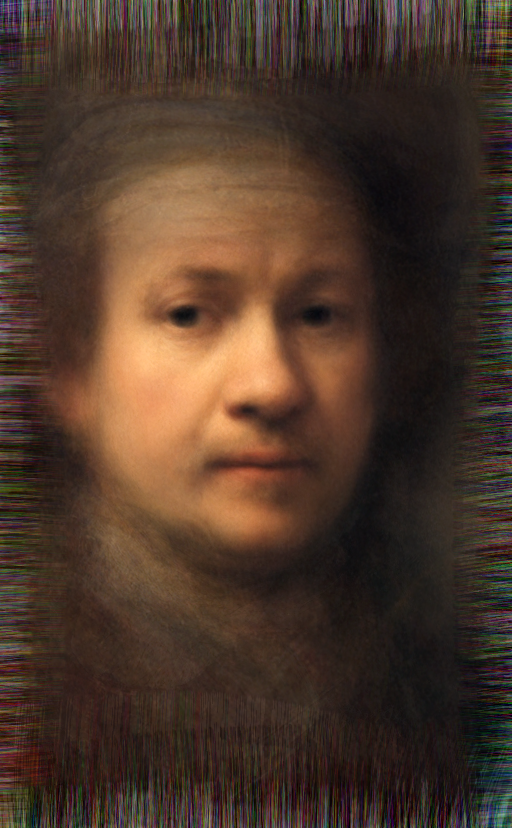 SELF SELF PORTRAIT
All of Rembrandt's self-portraits.
.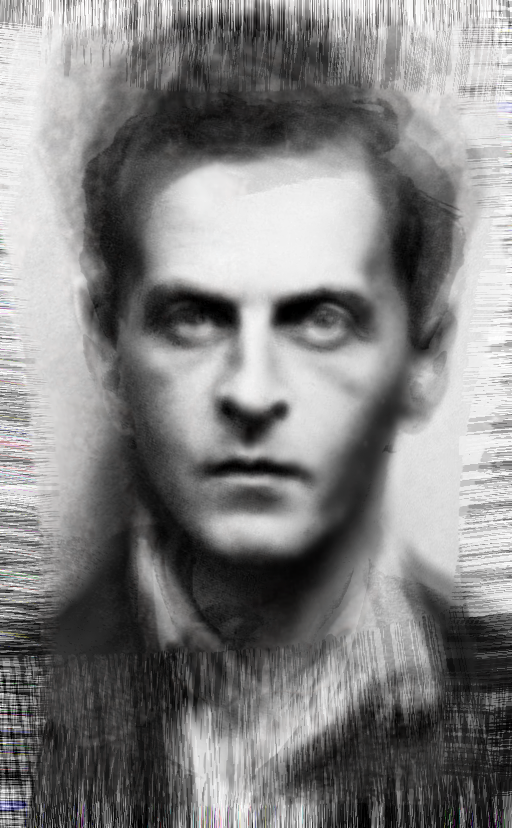 ALL GREAT PHILOSOPHERS
All known photographs of Wittgenstein.
.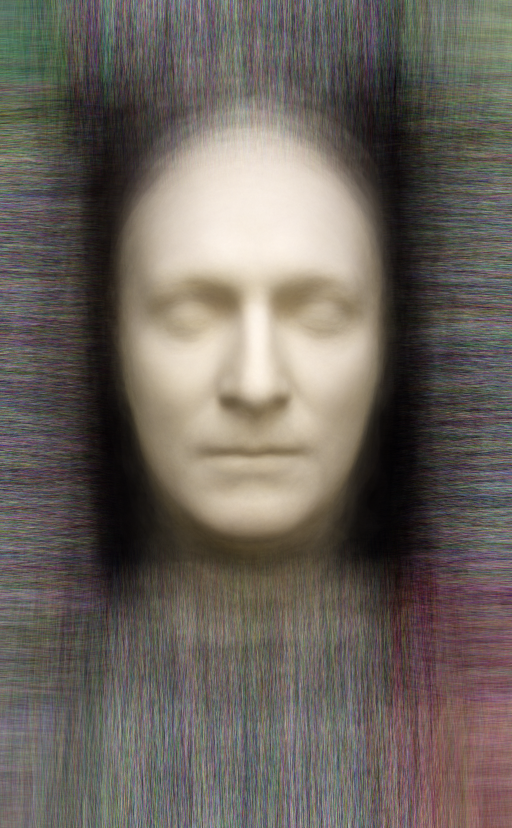 THE SURFACE OF DEATH
Post-mortem masks of notable men.